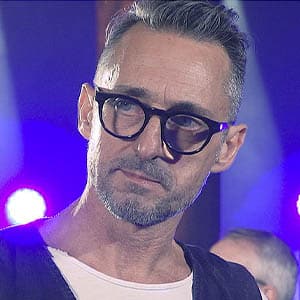 Maurizio
Drei
Lecturer
Department:
Media Engineering
Fields of interest:
VIDEO POST-PRODUCTION, VIDEO PRODUCTION
Bio
Maurizio was born in Italy by the shore of the Adriatic Sea. A graduated of the Art Academy, he studied also Photography and TV Production at a local Production Company.
After a few years of apprenticeship as Cameraman and video editing, Maurizio has started working in Live Show and Live Sport Production for the main Italian TV broadcasters: Rai and Mediaset.
From 1994 he started working for the Formula One World Championship, making news for RAI Sport and RAI TG. From 1997 always in Formula One was collaborating with a Switzerland Company making a 30 minutes Race Magazine for SRG SSR.
In 1999 Maurizio moved to London at Formula One Management Ltd. as Post Production Section Head. Maurizio has directed the F1 End of Year Review and developed the first Formula One Interactive DVD in collaboration with Sony Europe. In 2007 He went back to Switzerland, covering different rules in Entertainment and Sport events for the main Italian and European TV Broadcasters, such as Production Manager, Tv Director, OBvan Responsible, Mixer video and Videomaker.
He is currently working for the Eventmore service in Bellinzona as responsible for streaming services.