I corsi al CESMA: tecnologie audio e video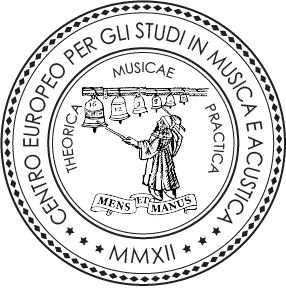 Mens et Manus
Il motto scelto dal CESMA e presente nel sigillo dell'istituto sta ad indicare che la formazione è orientata in primis alle applicazioni e da esse viene ispirata. Ciò non significa affatto che la componente teorica sia meno importante, al contrario essa sta sempre alla base ed informa ogni altro tipo di procedimento conoscitivo pratico e ne rappresenta la "bussola" indispensabile per orientarsi nel mare della conoscenza.


Il più recente ed attuale dei percorsi formativi e quello che offre le maggiori possibilità d'impiego in ambito multimediale, broadcast e integrazione di sistemi. Fortemente improntato ai moderni sistemi di acquisizione, elaborazione e trasmissione dell'informazione multimediale su reti informatiche, mira a formare la nuova figura di tecnico audiovisivo esperto che l'industra richiede oggi, dotato di solide basi scientifico-tecniche, senza trascurare il gusto artistico.
Audio, video, luci, fotografia, reti di calcolatori e tecnologie IP per una figura professionale completa, flessibile e polivalente.
La formazione si sviluppa su diversi livelli, dal Certificato di assistente tecnico audiovisivo fino al Master in Audiovisual Engineering, passando per il corso TAV in preparazione agli esami federali di professione e alla formazione continua.
+ A&D control and live room
Una dotazione completa di materiale audio e video professionale
Il percorso formativo di più lunga tradizione, combinazione di insegnamenti scientifici di stampo ingegneristico in grado di fornire il linguaggio necessario ad una trattazione non banale e spesso molto avanzata degli argomenti tecnici. Il tutto coniugato ad una preparazione musicale di base applicata all'analisi critica del suono.
Linguaggio scientifico preciso, preparazione tecnica e sensibilità musicale sono la terna vincente del Tecnico del Suono CESMA.
La formazione si sviluppa su tutti livelli, dal Certificato di assistente tecnico del suono fino ai Master professionali ed universitari, passando per il corso TES in preparazione agli esami federali di professione e alla formazione continua.
Formazione professionale superiore
Formazione & carriera
La formazione professionale superiore in Svizzera consente ad un numero significativo di persone di conseguire una qualifica professionale superiore adeguata e in linea con le esigenze del mercato del lavoro. Associa teoria e pratica e permette di ottenere le qualifiche necessarie per un'attività professionale di alto livello che comporta responsabilità specialistiche o dirigenziali.
La formazione professionale superiore, che si colloca al livello terziario, comprende gli esami federali di professione e gli esami professionali superiori (esami di maestria) nonché i cicli di formazione delle scuole specializzate superiori.
Audio Engineering Society
CESMA è membro sostenitore di Audio Engineering Society, la principale associazione di ingegneri del suono a livello mondiale, che promuove un'enorme quantità di inziative in ambito audio: dalla definizione di standard internazionali come AES-67 e AES-EBU, all'organizzazione delle convention annuali europea e americana, alla pubblicazione del prestigioso Journal of the Audio Engineering Society (JAES), alll'organizzazione di conferenze internazionali e nazionali sui più diversi temi dell'audio.
Il direttore del CESMA, Prof. Alberto Pinto, è Vicepresidente di AES e responsabile per il Sud Europa, Medio Oriente ed Africa. CESMA promuove la partecipazione dei suoi studenti alle diverse attività di AES al fine di inserirli da protagonisti nell'ambiente dell'audio internazionale.
Nella cornice del lago di Lugano
Contattaci
Inviaci un messaggio per qualsiasi tipo di richiesta di informazioni riguardanti i nostri corsi e le nostre attività, ti risponderemo nel minor tempo possibile. Puoi usare il modulo di contatto qui sotto o inviarci un email.
Puoi anche contattarci telefonicamente negli orari di apertura della segreteria( 09:00-17:00 dal lunedì al venerdì) o fissare un appuntamento per visitare di persona la nostra struttura.
Tel. +41 (0) 91 600 19 73
Strada Regina, 16
CH6934 Bioggio, Svizzera
Iscriviti alla Newsletter
Rimani aggiornato sulle nostre  news ed eventi