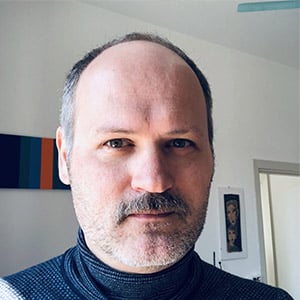 SImone
Corelli
Professor
Department:
Mathematics, Physics and Computer Science
Fields of interest:
AUDIO ENGINEERING, AUDIO MEASUREMENTS, AUDIO STANDARDS, CINEMA SOUND, MUSICAL INFORMATICS, RE-RECORDING MIXING
Bio
È fonico di mix e divulgatore.
Triangolando passione per musica ed hifi con una preparazione tecnica universitaria (informatica musicale) ed ampia esperienza nel campo della postproduzione audio per cinema e televisione, collabora alla didattica del Centro Sperimentale di Cinematografia di Roma e Lecce, Cinetv "R. Rossellini" ed altri, compresi corsi in RSI, RAI, Università La Sapienza e di Tor Vergata.
Ha pubblicato alcuni testi su Pro Tools, il restauro del suono con iZotope RX, il suono cinematografico, ed insegna e collabora col Cesma dal primo giorno.