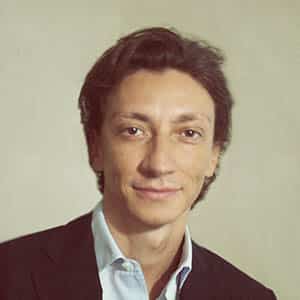 Giotto
Vignati Berto
Adjunct Professor
Department:
Mathematics, Physics and Computer Science
Fields of interest:
BROADCAST ENGINEERING, NETWORKING, VIDEO ENGINEERING
Bio
Giotto Vignati Berto e' il senior manager delle operations engineering della direzione Broadcast, Production and Creative di Sky, dove guida da dieci anni i team a supporto di tutte le infrastrutture tecniche di questa direzione. In particolare i processi legati al ciclo di vita della tecnica ed i progetti di rinnovo tecnologico e trasformazione.
Giotto ha lavorato con diverse società media tra cui Disney, Eurosport, e Fininvest.
Collabora da tre anni con il centro di formazione Cesma sui percorsi legati ai digital media workflows e alle nuove tecnologie.