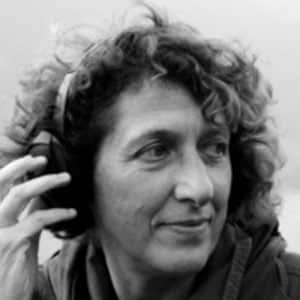 Sylviane
Sapir
Professor
Department:
Mathematics, Physics and Computer Science
Fields of interest:
MUSICAL INFORMATICS
Bio
Sylviane Sapir è nata in Francia, dove compie studi scientifici e musicali. Si trasferisce a Padova nel 1983, dove svolge attività didattica e di ricerca in informatica musicale presso il Centro di Sonologia Computazionale (CSC) dell'Università di Padova.
In quel periodo ha collaborato con il Laboratorio di Informatica Musicale della Biennale di Venezia (LIMB). Dal 1989 al 1998 è stata ricercatrice presso l'IRIS, l'istituto di ricerca del gruppo Bontempi Farfisa.
Ha operato come consulente per progetti di ricerca e di produzione musicale presso lo studio elettroacustico della Villa Medici dell'Accademia di Francia a Roma, nel centro Les Ateliers Upic a Parigi e nel centro Tempo Reale a Firenze. Ha partecipato alla realizzazione elettronica e alla regia del suono di molte opere musicali tra cui il Prometeo di Luigi Nono e Ofanim di Luciano Berio. Dal 2000 è docente di 'Musica elettronica' in conservatorio.