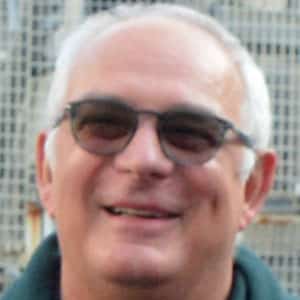 Stefano
Sandoli
Adjunct Professor
Fields of interest:
DIRECTION OF PHOTOGRAPHY, LIGHTING ENGINEERING
Bio
Frequentando l'ITIS negli anni 70, gli anni della grande "rivoluzione di costume" si innamora durante il periodo scolastico dell HIFI.
Divorando avidamente riviste del settore e sperimentando in apparecchiature autocostruite, partecipa ad una selezione professionale per l'azienda RAI radiotelevisione italiana. Da qui inizia un rapporto che durerà per tutta la sua vita professionale.
Iniziando come microfonista, si innamora in seguito della tecnica di ripresa cinetelevisiva, diviene operatore di ripresa maturando una esperienza di ripresa tv soprattutto in studio per circa 15 anni.
Parallelamente a questo per circa lo stesso periodo si occupa di una socìetà di servizi per lo spettacolo ( audio / luci ) che fonda con un socio e dove matura esperienze nel settore spettacoli e manifestazioni Live .
In Rai riceve quindi la nomina a Direttore della Fotografia, nel quale ruolo si occupa di trasmissioni televisive di vari settori (culturale, intrattenimento, quiz, musicale) tra cui "Top of the pop", "La domenica sportiva", "Rischiatutto", "Che Tempo Che fa", "Musichione" e molte altre.