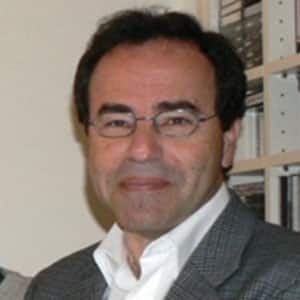 Marco
Montanari
Adjunct Professor
Department:
Mathematics, Physics and Computer Science
Fields of interest:
AUDIO ENGINEERING, BROADCAST ENGINEERING, PATETNT EXAMINING PROCEDURES, VIDEO ENGINEERING
Bio
Marco Montanari si è laureato in ingegneria nucleare elettronica al Politecnico di Milano e ha iniziato a lavorare a Milano, sua città natale, presso la F.I.A.R. S.p.A. come progettista di apparecchiature elettro-ottiche militari, in particolare di telecamere avioniche.
Nel 1991 è stato assunto come esaminatore specialista di sistemi video all'European Patent Office, ed ha lavorato in questo campo tecnico per 27 anni, dapprima nella sede in Olanda e poi a Monaco di Baviera, dove risiede tuttora.
Ha svolto tutti i possibili compiti operativi di un esaminatore EPO: esame delle domande di brevetto, ricerca della prior art, gestione della classificazione della letteratura tecnica (CPC ed IPC), membro e presidente di divisioni di esame e di opposizione, assistente di Direzione e infine primo Senior Expert nominato nel suo campo tecnico.
Ha tenuto seminari sulla procedura di esame e di opposizione per oltre vent'anni, all'interno dell'EPO come coach di nuovi esaminatori e all'esterno presso uffici nazionali e uffici di mandatari in Europa e in Estremo Oriente, tra cui in Malaysia un corso completo sulla procedura di opposizione all'EPO per gli esaminatori dell'ufficio brevetti nazionale malese.
Ha partecipato come EPO lecturer ai seminari "Examination Matters" organizzati ogni anno dall'EPO per partecipanti esterni. Ha partecipato come membro della delegazione EPO a visite presso gli uffici nazionali dei brevetti del Giappone, Corea, Malaysia e Turchia, per lo scambio reciproco di informazioni relative ai rispettivi sistemi brevettuali.
Dal 2019 è in pensione e coltiva con passione i suoi hobbies, tra cui quello di organista.