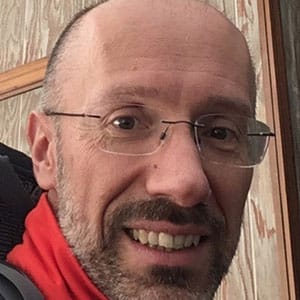 Mauro
Longari
Professor
Department:
Arts and Humanities
Fields of interest:
MUSIC PERFORMANCE, MUSIC THEORY
Bio
Mauro Longari è nato a Milano nel 1970. Ha compiuto gli studi musicali presso il Conservatorio e la Civica Scuola di Musica della sua città, diplomandosi in organo, pianoforte, musica corale e direzione di coro e composizione; ha quindi seguito il corso d'organo presso la Musikhochschule di Ginevra, ottenendo il diploma di solista.
Premiato in numerosi concorsi nazionali e internazionali di composizione, ha altresì partecipato a rassegne di giovani compositori.
Svolge un'intensa attività didattica presso il PIAMS di Milano e alcune istituzioni private; ha insegnato presso il Conservatorio di Milano e dal 2012 insegna Elementi di teoria e composizione musicale presso il CESMA di Lugano.
All'attività didattica affianca l'attività concertistica, quella di organista e quella di trascrittore per conto di importanti compositori contemporanei.