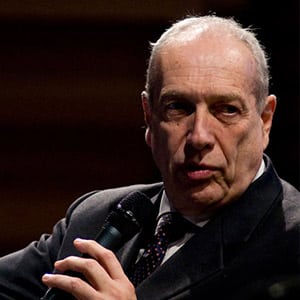 Franco
Fabbri
Professor
Department:
Arts and Humanities
Fields of interest:
COPYRIGHT, MUSIC HISTORY, MUSIC PERFORMANCE, MUSICOLOGY, POPULAR MUSIC
Bio
Franco Fabbri è uno dei pionieri dei popular music studies. Tra i fondatori della International Association for the Study of Popular Music, ne è stato tre volte Chairman.
Insegna in diverse università, accademie e conservatori, in Italia e all'estero. Dal 2008 al 2015 è stato ricercatore presso l'università di Torino. Nel 2014 ha ottenuto l'abilitazione a professore ordinario.
Ha scritto numerosi libri e saggi, fra i quali Elettronica e musica, Il suono in cui viviamo, Album bianco, L'ascolto tabù, Around the clock – Una breve storia della popular music, Non è mu-sica leggera (2020).
Nel 2019 ha ricevuto il Premio Tenco per l'operatore culturale.