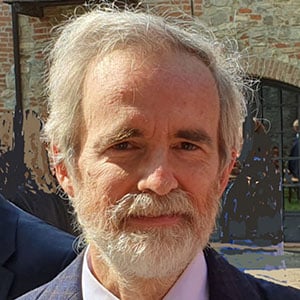 Sergio
Cingolani
Professor
Department:
Mathematics, Physics and Computer Science
Fields of interest:
ARCHITECTURAL ACOUSTICS, BIBLICAL STUDIES, MUSICAL ACOUSTICS, OPTICS, PSYCHOACOUSTICS
Bio
Laureato in Fisica all'Università degli Studi di Milano.
Svolge attività di libero professionista nel campo dell'acustica ambientale e architettonica.
Docente di Acustica e Acustica Architettonica per i tecnici del suono del CESMA (Centro Europeo per gli Studi in Musica e Acustica) a Lugano.
Professore a contratto di Acustica e di Modelli della percezione musicale nel corso di laurea di Informatica presso la Facoltà di Scienze Matematiche Fisiche e Naturali dell'Università di Milano. Ha un contratto di insegnamento, presso il Conservatorio di Milano, per le seguenti discipline: Acustica musicale, Psicoacustica, Acustica degli strumenti musicali e Ascolto e teorie della percezione.
Svolge attività didattica anche nel settore dell'acustica ambientale ed edilizia. Ha insegnato Acustica applicata e Laboratorio di Acustica Applicata nella facoltà di Ingegneria dell'Università di Brescia.