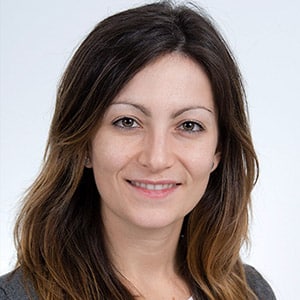 Elena Micaela
Cianitto
Adjunct Professor
Department:
Arts and Humanities
Fields of interest:
CONFLICT MANAGEMENT, PSYCHOLOGY, PSYCHOTHERAPY
Bio
Psicologa e Psicoterapeuta
Laureata in Psicologia Clinica presso l'Università Vita-Salute San Raffaele di Milano. Specializzata in Psicoterapia Cognitiva presso il Centro di Terapia Cognitiva di Como.
Specializzata nella psicoterapia di Coppia e tecnico esperto EMDR (Eyes movement desensitization and reprocessing).
Autorizzata all'esercizio pubblico e privato della professione di Psicologae Psicoterapeuta dal Canton Ticino (Svizzera).
Formatrice di adulti con attestato professionale federale (APF).
Iscritta alla FSP (Federazione Svizzera degli psicologi e delle psicologhe) e alla ATP (Associazione Ticinese Psicologi).
Socio ordinario della SITCC (Società Italiana di Terapia Comportamentale e Cognitiva) e dell'associazione EMDR Italia e Svizzera.