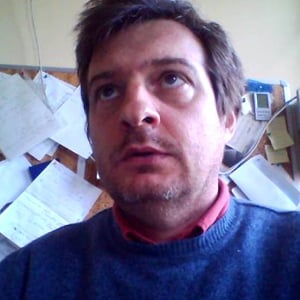 Alessandro
Andreani
Professor
Department:
Mathematics, Physics and Computer Science
Fields of interest:
ELECTRONICS, PHYSICS
Bio
Alessandro Andreani è membro del gruppo di Elettronica dei Sistemi Digitali dell'Università degli Studi di Milano - Istituto Nazionale di Fisica Nucleare.
Si occupa della progettazione e della costruzione di prototipi di schede elettroniche per acquisizione dati degli esperimenti di fisica delle alte energie. Partecipa all'esperimento ATLAS installato al CERN di Ginevra sull'acceleratore LHC (Large Hadron Collider). Per l'esperimento ATLAS si è in particolare occupato delle misure elettriche di caratterizzazione dei cavi del calorimetro elettromagnetico, della progettazione e realizzazione delle schede elettroniche di interfaccia delle scatole del sistema di distribuzione delle tensioni di alimentazione del rivelatore a Pixel.
Oltre alla progettazione, realizza prototipi utilizzando componenti a montaggio superficiale (SMD) di ultima generazione mantenendo contatti con le ditte, sia costruttrici di circuiti stampati che fornitrici di componenti, al fine di reperire sul mercato i materiali migliori per le applicazioni. Si occupa dello studio e della realizzazione di circuiti ibridi in tecnologia a film spesso o in kapton.